Jeg støtte på en feilmelding forleden når jeg skulle konfigurere XenDesktop i ett VMWare vSphere 5.5 miljø. Jeg fulgte en guide på blogs.citrix.com som beskrev hvordan dette skulle gjøres.
Jeg prøvde det første forslaget der jeg skulle laste ned cacert.pem fra "C:\ProgramData\VMware\VMware VirtualCenter\SSL" på den maskin som kjørte vCenter.
Problemet var at denne filen ikke fantes der, så jeg prøvde å bruke rui.crt som var nevnt i kommentarfeltet. Dette hjalp heller ikke.
Det tredje forslag var å laste ned og installere sertifikatet ved hjelp av Internet Explorer som beskrevet i steg 4 i http://support.citrix.com/proddocs/topic/xendesktop-7/cds-vmware-rho.html
Så jeg logget meg på min Delivery Controller som kjørte 2012R2 og IE11 og koblet til vCenter adressen fikk da følgende melding: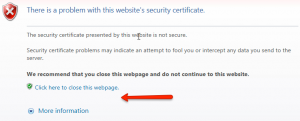 Som du kan se så er det ikke noe "Continue to this website option", så jeg kunne ikke følge denne guiden heller.
Etter å ha undersøkt litt så fant jeg en KB article (KB 2661254) som forklarte at for å redusere risken for uønkset eksponering av sensitive data så slapp Microsoft en "nonsecurity update" for alle supporterte versjoner of Microsoft Windows. Denne updaten blokkerer alle RSAnøkkler som er mindre en 1024 bits.
Windows 8.x og Windows Server 2012(R2) har denne funksjonaliteten "out of the box"
Så for å kunne komme meg videre og laste ned sertifikatet måtte jeg lage følgende registernøkkel:
HKEY_LOCAL_MACHINE\Software\Microsoft\Cryptography\OID\EncodingType 0\CertDLLCreateCertificateChainEngine\Config\
DWORD (32 bit) : MinRsaPubKeyBitLength
value : 512 (decimal)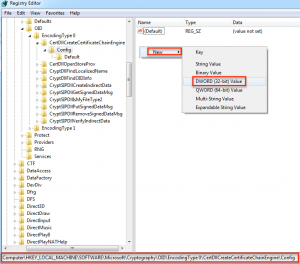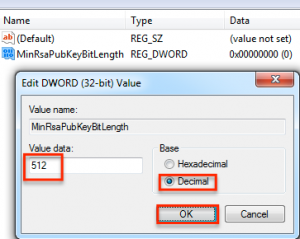 Avslutt IE og åpne den på nytt så dukket valget "Continue to this website" opp.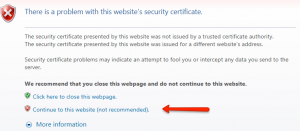 Under ser du screenshots av resten av prosessen.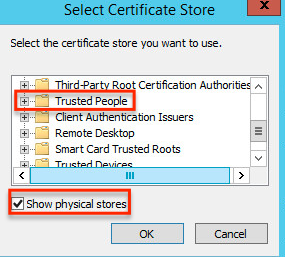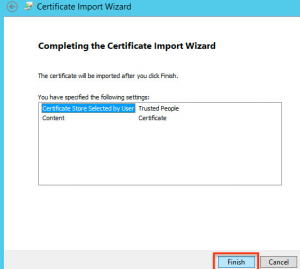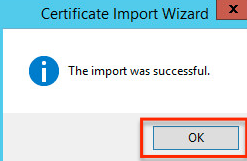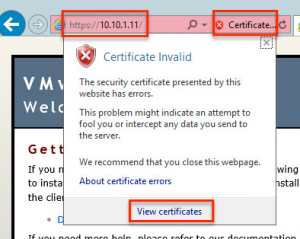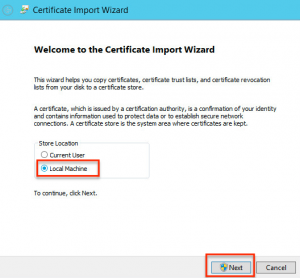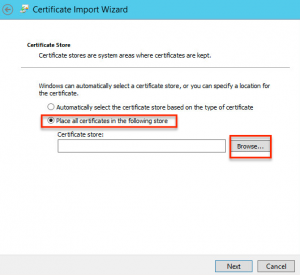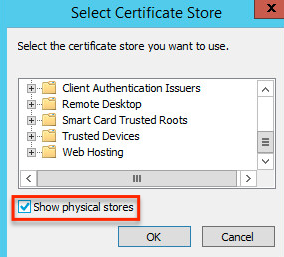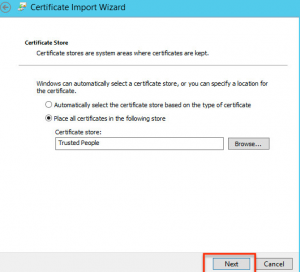 Husk å fjerne registernøkkelen når du er ferdig 🙂
Author
Mikael Modin
Twitter: @mikael_modin