Service Account Usage
Update!
After a couple of feature requests, we have now included search for IIS Application Pool Identities.
We have also added an improved Help form.
The exports will now include date stamps and the application now has a new cleaner design.
This tool makes it possible to search through your environment's services, tasks and IIS AppPool ID's for non-standard service accounts or specific service accounts.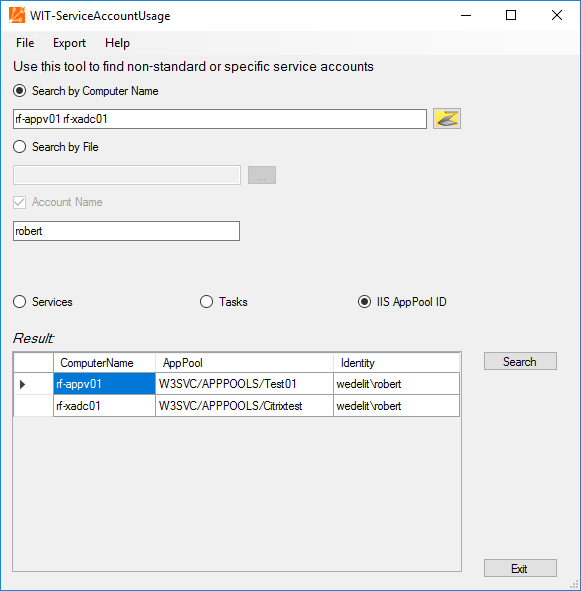 Features
• Search Services
• Search Scheduled Tasks
• Search IIS Application Pool Identities
• Search by computer name
• Search by a file that holds a list of computer names
• Select Active Directory OU
• Export to HTML, CSV and Excel
Supported Host Operating Systems
• Windows 8 and newer
• Windows Server 2012 and newer
Verified data collection from
• Windows XP and newer
• Windows Server 2003 and newer
• Internet Information Services 8.5
If you have problems, questions, ideas or suggestions, please contact us at apps@wedelit.no
Download the tool here